Cross Country Movers Florida
Moving to a new home and city is an exciting thing, but one not without its logistical worries. Especially if you're letting go of sunny Florida and moving cross country, you soon have to navigate a sea of tasks to ensure your move is successful. And for a lot of people, it all gets overwhelming fast.
But Professional Moving and Storage is here to assist you! Our cross country movers are ready and waiting to lend an expert hand and ensure you and your belongings arrive at your new destination safe and sound.
Get in touch with us now for more information!
Please feel free to call us
Get in touch to with one of our moving specialists 24 hours a day, 7 days a week at (877) 645-7741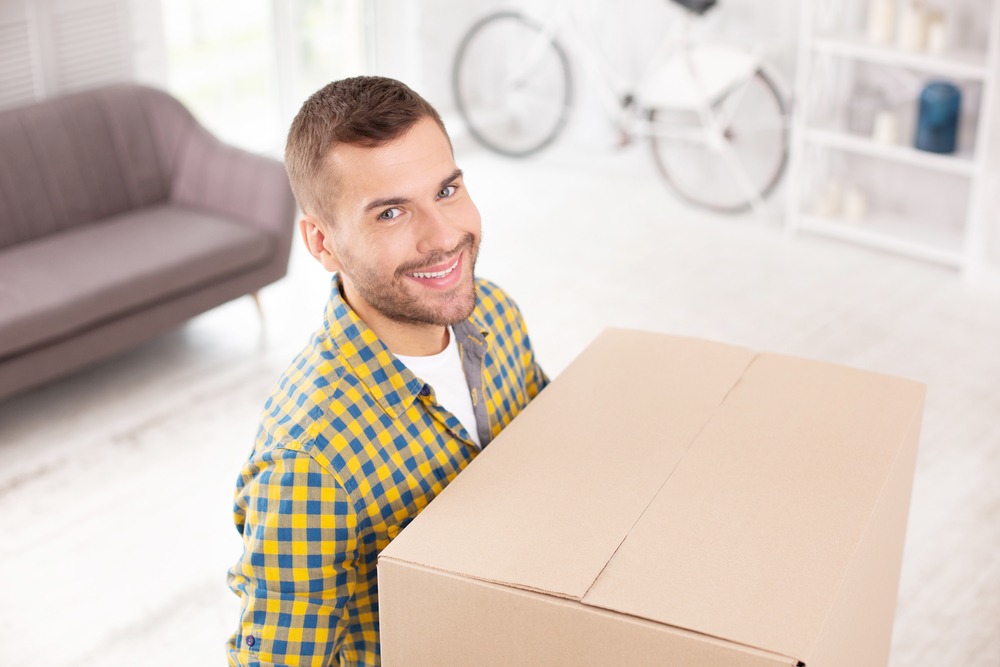 Why You Need Professional Cross Country Moving Services in Daytona FL
Moving to a new home, even if it's just down the street, can bring about a lot of difficulties, from making sure everything is packed safely to survive the trip to the physical toll it can take to carry heavy furniture.

But moving cross country may be the most difficult type of move there is! Apart from the obvious, you also have to deal with unfamiliar highways and interstates and finding the right vehicle to fit all your belongings. That's a recipe for a rather frustrating move, but a team of pros can ensure everything goes smoothly, and you don't have to lift a finger!
View More

Here's what our cross country movers from Florida can provide:

Professional guidance – if you've never moved cross country before, you likely don't know what to expect. That's perfectly alright, and our team of movers is happy to share with you their expert tips and tricks for a successful cross country move;

State of the art equipment and high-quality materials – if you need packing services, Professional Moving and Storage exclusively uses high-quality materials to ensure nothing gets damaged on the way to your new home;
Access to a pre-screened network of carriers – don't worry about finding a carrier to take all your precious family belongings cross country! If you work with us, you'll gain access to a network of professional carriers that have personally been pre-screen and vetted by us;
A safety-first approach – the most important thing to us is to ensure all your belongings make it to your new home without a scratch. But, you can never account for everything, which is why the Professional Moving and Storage team is fully insured and trained, and your belongings will be insured as well.

Why Work with Us

Professional Moving and Storage is here to assist you and your family with all your cross country moving needs, whichever they may be. Don't expect to be buzzed with countless unnecessary services just to inflate your final bill – we mold our services to your requirements.

If you work with us, you'll get:

A cost-effective move – Professional Moving and Storage offers affordable moving services that won't break the bank. In fact, opting for our services is a lot cheaper than doing everything yourself!
A team of friendly movers – our cross country movers are highly equipped to handle any challenge and are happy to assist you and your family at this exciting time. And they do it with a smile on their face!
Time to enjoy yourself – don't worry about coordinating the movers with the carriers, buying the right packing materials, or who's going to help you load your belongings on the moving truck. Our cross country movers will take care of everything. All you need to do is book our services, relax and enjoy the ride!
A successful move, guaranteed – our company's main focus is to ensure you are happy with our services, and we will put in the work to make sure that happens.

Professional Moving and Storage is a moving company that cares, and our primary goal is to ensure you and your family have a successful relocation cross-country.

If you want to know more about how we can help, and get started on planning your cross country move with us, don't hesitate to get in touch! We're available 24 hours a day, 7 days a week, and can't wait to start working with you!