Professional moving and storage
Want a stress-free professional moving & storage experience? Are you looking for full-service residential or commercial movers? Professional Moving and Storage is one of Daytona Beach's top full-service moving companies that has served the wider community for many years. We offer professional moving storage solutions, on-time delivery, and the best possible customer experience.
Sign up our free quote form to get started with your next move today!
cross country moving services, national moving companies, cheapest moving companies long distance, small moving companies near me, nationwide moving companies, moving and storage, movers and storage, moving and storage company, piano moving company, piano moving companies
What qualities should professional moving & storage companies have?
Every professional moving company should meet certain basic requirements to be considered a 'good moving company'. This may be a bit confusing for a first-time customer, especially when there are so many professional movers to choose from.
As a first-timer, here are some key qualities that will help you decide if a moving company is right for you: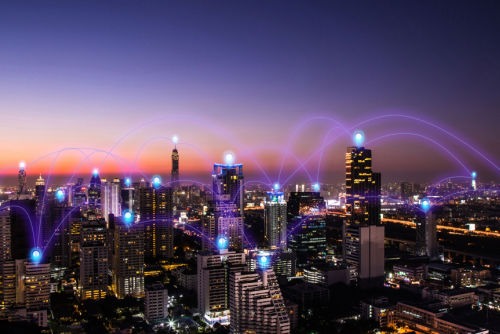 Serviceable area
The first thing you should find out about is the areas the professional moving & storage company can service. Unless it's a national moving company with extensive van lines, expect a limit to where they can go. Most google searches will turn up movers within your area, so that's usually taken care of. Be sure to ask if you aren't certain they can deliver. At the same time, you don't need a national or international moving company unless you're making a long-distance or international move. Working with full-service local movers is a better option since you're less likely to run into logistical issues as local movers are familiar with the delivery area.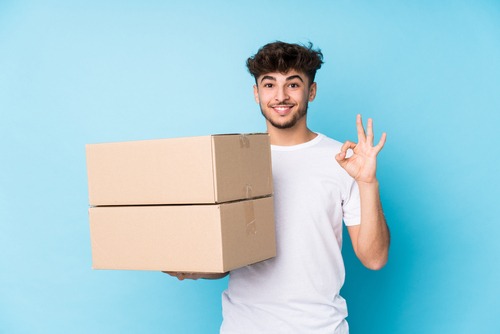 License and insurance
Every moving company operating in the United States must be licensed under the relevant authority. For the moving industry, the authorities on the Federal level are the Department of Transport (DOT) and Federal Motor Carrier Safety Administration (FMCSA). Local requirements will vary as will international requirements. Every professional moving & storage company should also be insured. Under Federal Law, we are liable for losses that occur while transporting boxes of household goods. This level of insurance is between &$75,000-$5,000,000.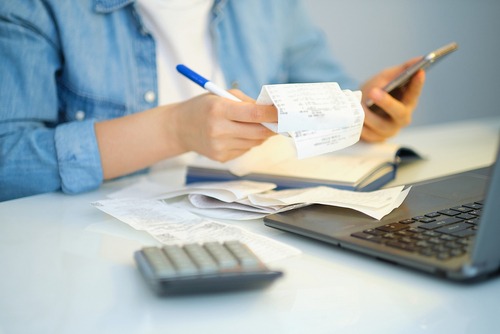 Moving service cost
Prices will vary depending on the moving company and there's no set amount that it should cost. Your responsibility as the customer is to shop around for a moving cost that suits your budget. Use the free quote form on each website to help you decide. Most moving companies have both year-round and seasonal discounts. For instance, military personnel discounts, college student discounts, snowbird discounts, and senior citizens discounts. Find out if you qualify for any of the discounts the moving company you have in mind offers. There may also be promotions at certain points during the year where you can save a few extra bucks. You can even ask about a referral program to see if you can get a discount for referring someone else to their business.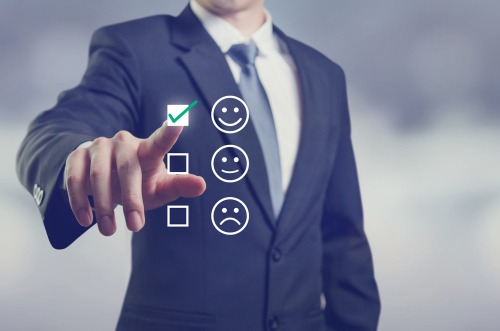 Referrals and reviews
Besides the internet, your family, friends, coworkers, and acquaintances are great resources for finding a professional moving & storage company in your area. Find out who helped to make their moving experience stress free, as well as which company to stay away from. They can also offer tips on how to get the best value for your money when relocating. You can also check customer reviews and testimonials from other customers online. Did the moving company deliver on its promise or were they left disappointed? Would they recommend it to another customer? What about the cost, and were there any hidden service fees? Were they satisfied with the condition of their stuff when the movers arrived?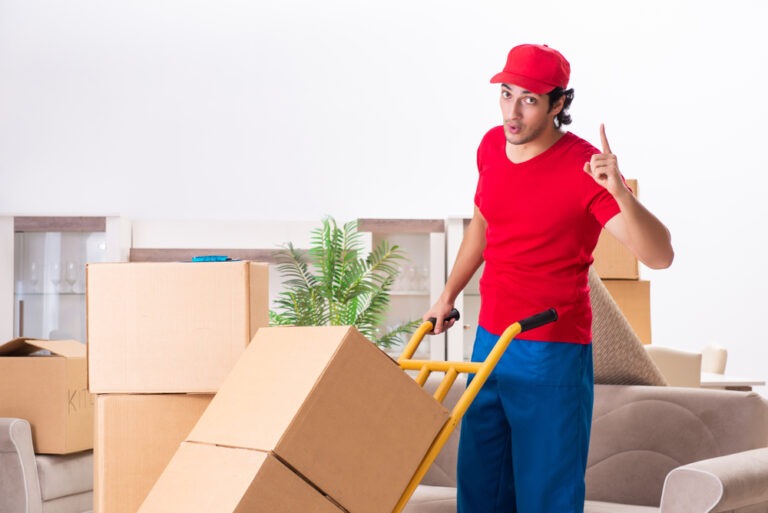 Not every moving company is capable of providing expert moving services and can't deliver on their promises. Perhaps the movers are untrained and unprofessional, or the admin staff is rude. Other reasons could include poor communication and logistics, or the business could literally be a scam.
It's important to be able to spot these red flags before you pay for the moving services. No-refund policies after receiving a deposit are very common in this industry, and you can end up in a sticky situation.
Here are some of the red flags you should look out for when you encounter any moving service, and some tips you can use to avoid them:
It isn't illegal to change a company's name, and it isn't always done for negative reasons, but this is something that should matter to you.
If the company's name has a negative customer perception and is known within a community to be an unprofessional moving company, they may change it in an attempt to leave the negative stigma behind. Imagine going viral over poor moving services. That's something that will stick with the brand and pop up whenever a new customer researches the company.
Another reason a company may change its name is to avoid poor assessments from reputable and influential organizations like the Better Business Bureau (BBB) or customer-based assessments from platforms like Yelp.
The only way to go around this is by going straight to the Federal Motor Carrier Safety Administration. Using the company's state and federal license numbers, you'll be able to see the entire history of customer complaints and other names the company is doing business under.
There may be a chance that new and better management has come in and has changed the way the company operates. It can mean there is an increase in quality of service, an increased number of moving services, and a whole new staff. But, it's always better to be safe than sorry. Unless you know someone who has worked with the new company personally, beware of name changes.
There are two main types of service quotes, the binding estimate, and the non-binding estimate.
A binding estimate is what you get when you first engage the movers. This is the guaranteed cost, inclusive of all extra services. In other words, the customer should pay the same amount even if there are unexpected or unforeseen costs. This is provided in writing and is a legally binding service contract.
A non-binding estimate is the more common type and is typically used for a long-distance move. It's what they think it will cost and not what you'll actually pay. This means you can be charged more on your moving date for their services. A customer can get 'scammed' when movers lowball the moving charges to attract the customer, then present a larger sum. The movers then withhold the goods until the customer pays.
Unfortunately, this happens a lot, and it's sometimes hard to avoid. When we say 'no hidden fees', this is what we mean.
Not affiliated with any moving associations
While it's not mandatory that professional moving & storage companies have affiliations with any moving associations, many do regardless. This is where many customers go to get recommendations, and they help with advertising as well.
These associations will not associate themselves with a moving business that has a bad reputation or lack the necessary requirements and legal documentation. If the local movers you have in mind are unable to provide these references, you should consider staying away.
All long-distance movers are required to possess a USDOT # under U.S law. If a moving business is unwilling to provide the number or admits to not meeting these regulations, run the other way, no matter how cheap their movers services are. You run the risk of critical relocation delays. The shipment may be seized by the authorities anywhere in the country, and it will be stressful to recover them.
Abnormally low moving cost
We'll admit that some full-service moving services are super expensive for no reason. You'll want to do a bit of market research to see what movers' services cost in your area. Do this by requesting a custom quote. Once you do that, you'll be able to determine which falls way below average. This should make you wonder about the type of movers they are, and the quality of service they offer.
We try to make movers' services as affordable as possible, but some corners should never be cut. Moving businesses that do so either are operating illegally, have untrained movers, have a poor customer reputation, or simply do bad business. You'll get what you paid for.
Pay attention to customer reviews. These are your best friend when looking for a company to provide relocation solutions. Pay special attention to customer reviews about the specific movers' service you want. What was their customer experience like? Was it stress-free? Did they run into any issues when relocating? Would they recommend these movers for your next move? Was it stress-free or complicated? Customer reviews can answer all these questions, and give you tips you won't get from the movers themselves.
Unwillingness to provide insurance details
Insurance is a must and no moving business can go around this, even if they are local movers. Find out the type of liability coverage you have, especially when making interstate moves. If they have none, run the other way. You should also find out about additional insurance coverage for your items and vehicle.
Cash-only policy with huge deposit
A cash-only policy with a huge deposit should send off alarm bells, even for long-distance movers. Professional movers offer a variety of payment methods for their services, and will never require a ridiculous sum of money up-front. If you encounter this, expect problems.
You're better off paying with a credit card so you can recover fraudulent charges. Protect yourself from moving service schemes.
Never sign a blank moving contract. Do not take the mover's word for it that they just need your signature and they'll fill out the rest later. Ensure all items are listed before they leave your possession. The company is not liable for anything that does not appear on the inventory list.
Take this rule with you through life. Always read the contract, and only sign when it is satisfactory.
Let Professional Moving and Storage move you like family with care, courtesy, and professionalism, highly-trained employees, and an unchanging commitment to treating them like part of the family.
Moving can be tough, but that doesn't mean it needs to stress you out. When you work with the best moving company in town, you can forget about the hurdles and focus on your new life in your new home or commercial space.
Leave the moving process in our hands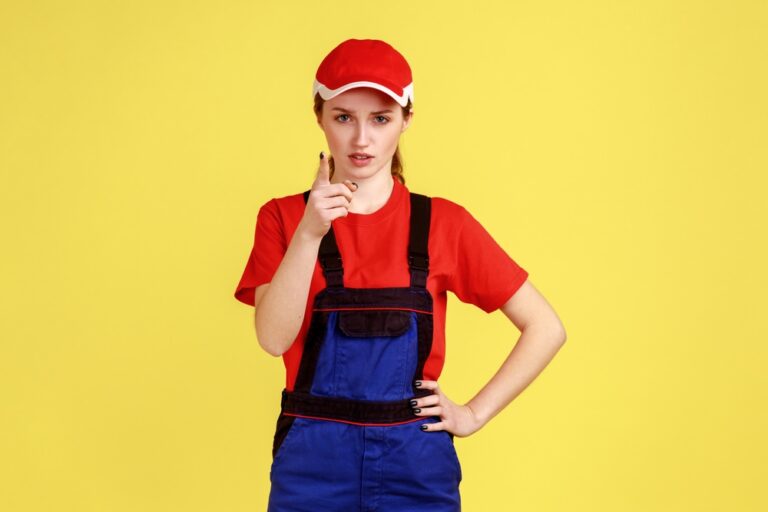 Care, courtesy, and professionalism have been the center of our company values from the very beginning. A solid foundation is crucial for the success of any company, whether in the moving industry or otherwise.
We take care of our customer's belongings as if they were our own, so we treat them with the respect and dignity they deserve. Our promise to our customers also includes providing our worldwide moving customers with state-of-the-art transportation, highly-trained employees, and an unchanging commitment to treating them like part of the family. The moving experience has never been simpler with the help of Professional Moving and Storage company.
For more tips on moving read our blog on how to avoid moving hassles.
We partner with an extensive network of movers in the country to meet the unique needs of our ever-expanding family of customers. When you choose a full-service moving company from our pre-screened recommended network of carriers as your moving partner, you'll see the benefits that come from choosing a moving company where your needs matter.
Working with a trusted moving company makes all the difference. So, no matter how large or small your moving and storage needs are, you can always rely on the pro movers from Professional Moving and Storage to get the job done!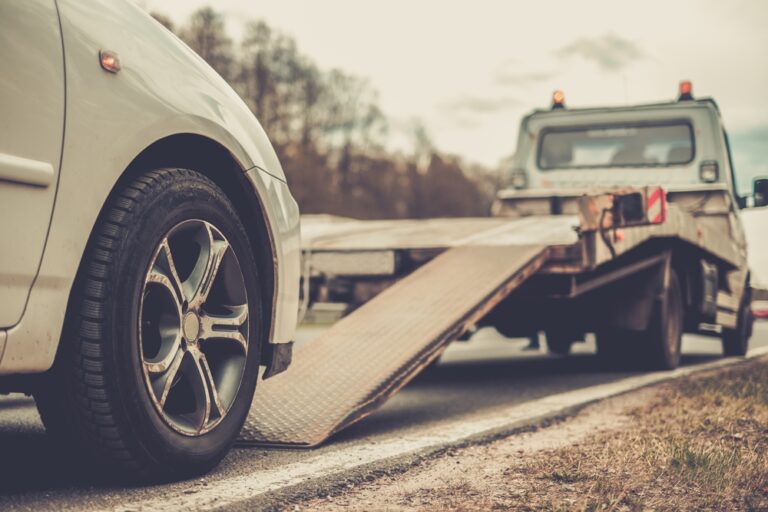 Professional Moving And Storage is proud to offer auto transport services as part of our full-service moves through our trusted partner, Ship Vehicles:
Driving your car versus Shipping your car
Now, you never have to worry about how your car will get to your new home at the same time as your belongings. Driving your car is always an option, but it's a risk with very little reward. Not to say you're not a good driver or anything, the problem is simply the distance and all that comes with it. We'll let you decide. Here are the pros and cons of driving your car versus shipping your car:
Driving your car means you save money on an auto transport carrier

You may get to visit states you've never been to

You can get there on your own time
You'll have to figure out your own routes, lodging, and food
Your car is subjected to greater wear and tear
If your car breaks down in a remote area, it will take a while for help to arrive
Experienced drivers are better equipped to handle adverse road conditions
Less mileage on your vehicle
You can ship multiple vehicles at once
The farther your vehicle has to travel, the more you'll pay

Enclosed transport service is more expensive than open-air transport

Auto transport prices will vary and you'll need to do research to find the best car shipping company
6 Ways To Lower Your Movers Fees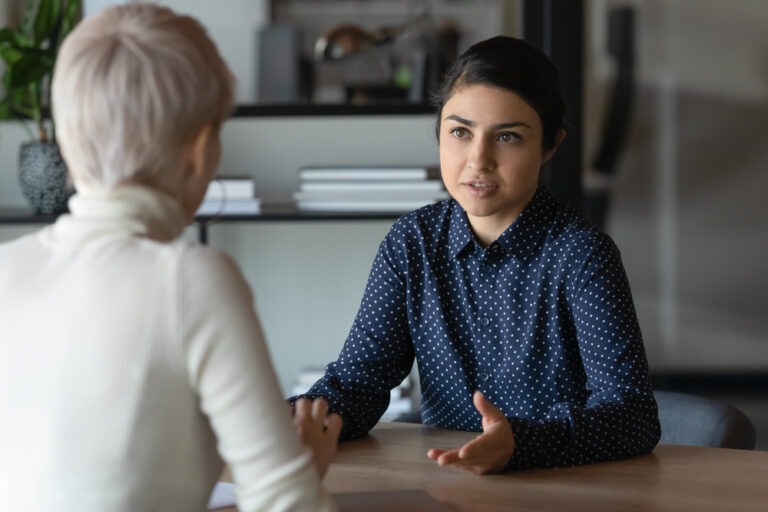 In this economy, we should all be saving money where we can, especially when making a long-distance move. Before you know it, the costs will add up, and you can end up spending more than you bargained for.
Here are some tips you can use to lower your professional moving & storage fees:
Instead of paying for packing services, consider getting the packing supplies yourself. Pack the boxes at your own pace. You should have enough time before you move to pack at least one box a day, and if you have a lot of things to pack up, get your friends and family to help.
When the moving truck shows up, all the movers have to do is load and unload the truck, and deliver boxes to the next location.
Is it worth it? It can be. If you're making a local move with just a few items and nothing fragile then, by all means, go ahead. But, if you have a ton of boxes that need to be delivered across state lines, you want to be sure they're packed properly. Plus, if there are any specialty or fragile items, you may want professional services.
We offer professional packing services at a reasonable rate. Call today to get your free moving estimate inclusive of packing!
The more stuff you have, the more boxes you'll have to move which means the movers have more work to do, which will take longer that usual. Reduce the amount of stuff you have to bring to your new home by getting rid of clutter.
One way to get rid of clutter is by donating stuff you don't need. There should be a ton of charities in your area ready to take some old clothing and furniture off your hands. You can also sell anything of value, then use that money to get an upgrade for your new home or office.
You should also consider throwing away anything that you don't need like old nicknacks, worn-out clothing, expired food, and anything you truly don't have a use for.
Is it worth it? Yes. When you're done, you should have a fully optimized inventory and more space to fill with the important stuff.
A local move will always be cheaper than an interstate move. There are fewer miles to travel, no need for lodging and the job can get done on the same day or the next day.
Is it worth it? Life doesn't always work that way. You may not be in control of whether it's a local or interstate move, but it definitely makes things cheaper.
Selling your old car is a good way to save money and get you that brand-new car you've been dying for. You'll be saving on the car transport service costs, and you can always choose to use public transport if your new city has a good system. This is better for the environment anyway, and you'll be lowering your carbon footprint all while having some extra cash in your pocket!
Is it worth it? If you can afford to sell your car and get something else, then it can be a pretty good idea. Just be sure to think it over carefully.
Moving costs tend to go up during the peak season (summer, spring) and fall during the off-season (autumn, winter). If you ship during the off-season, you're likely to get a discount on your service.
Is it worth it? If possible, definitely. If you have to move right now, this may not be an option.
Work with a reputable company
Always hire a professional moving & storage service. This is the only way to guarantee a stress-free moving experience. If you decide to go the cheap route with a sketchy company, you can end up very sorry you made that decision. Doing it the right way will save you unnecessary frustration and expenditure.
Is it worth it? Yes. Working with movers like Professional Moving & Storage will give you reliable and affordable options for your next move.
Turn To Us For Professional Moving & Storage In Daytona Beach
In this economy, we should all be saving money where we can, especially when making a long-distance move. Before you know it, the costs will add up, and you can end up spending more than you bargained for.
Here are some tips you can use to lower your professional moving & storage fees:
Daytona Beach is an important city for the racing world, hosting the Daytona 500 NASCAR race at its Daytona International Speedway. It has a little over 70,000 residents and is the perfect place for fun in the sun with the family, and great entertainment and restaurant spots littered across the city.
At Professional Moving And Storage, Daytona is our home – and our Daytona movers are here to help you get the reliable, professional, and timely full-service moving services you need to take the stress out of your next move.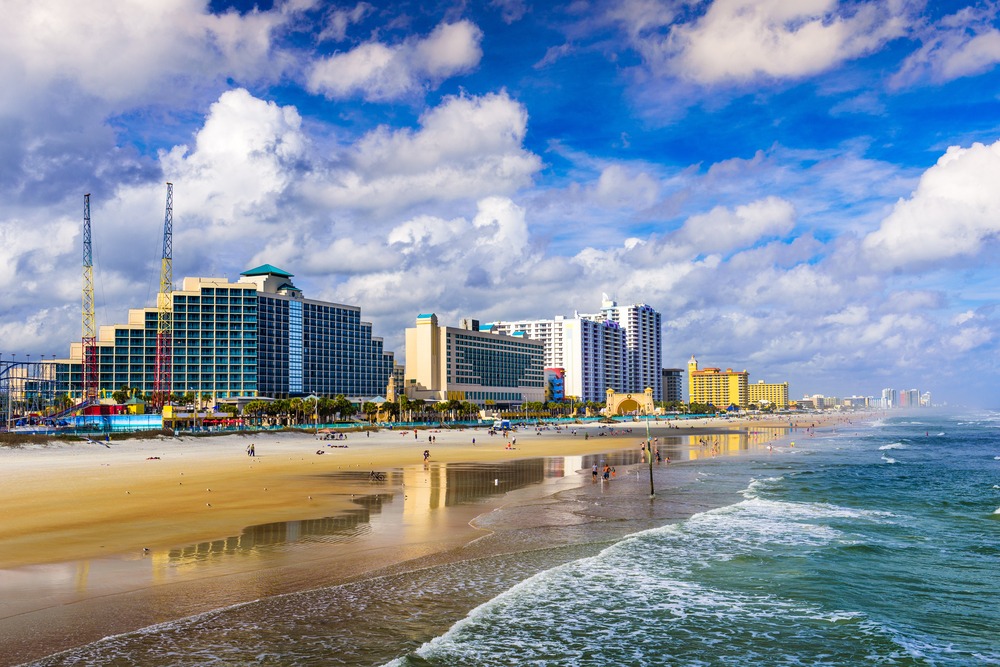 Professional movers and affordable rates
The movers you choose can make or break your moving experience. It's important to hire a professional moving & storage company that can guarantee a job well done.
Professional moving & storage has been at this for years, working assiduously to make the moving process as stress-free and affordable as possible. As a full-service moving company, we provide all services, equipment, supplies, and personnel necessary to provide every customer with everything they could possibly need.
From local movers to spacious moving trucks, Professional moving & storage does it all!
We can move your car as well as your belongings. Just be sure to specify when requesting your free quote for more information about this service. You will be assigned a professional agent to guide you through the process, and help you prepare your car for shipping. Be sure to have your ID ready, along with proof of ownership and your insurance information. This way, the process goes much smoother and you can schedule pick up right away!
Is there anything professional movers won't/can't move?
Professional moving & storage movers won't pick up or deliver on your move date:
Pets
Perishable food
Mirrors without frames
Irreplaceable or sensitive items (Family heirlooms, ashes, medical records, collections)
Scuba gear
Plants
Fire extinguisher
Chemistry sets
Car batteries
Grill or BBQ equipment
Fireworks or matches
Acids or chemicals (pool cleaners, pesticides, bleach, ammonia, poisons, etc)
Firearms and ammunition
Liquor
Paint
Medication
Cash